If you're a subject matter expert turned business owner, here's the framework I recommend you follow. It's called Expert Mountain.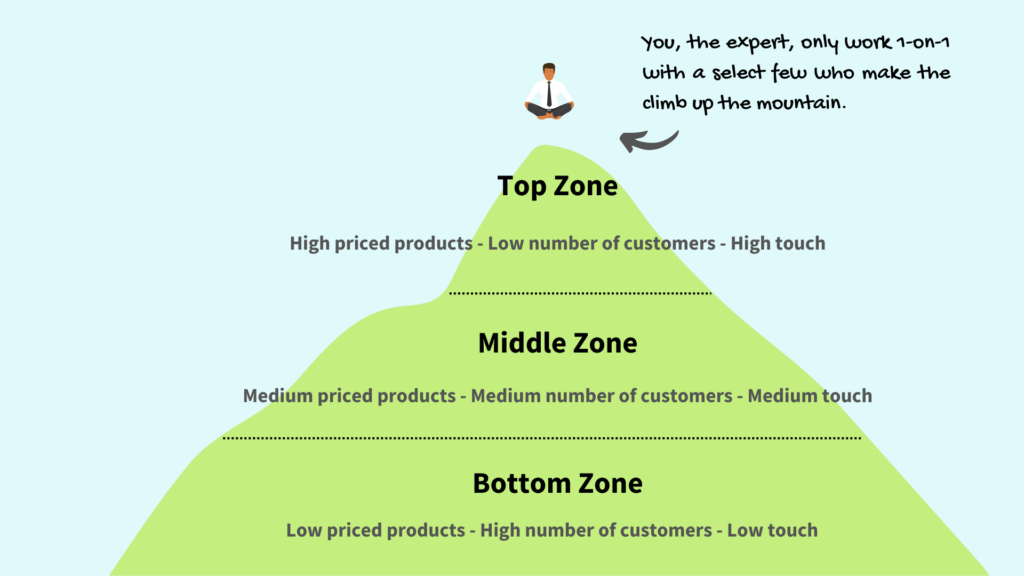 You, the expert (or guru), sit at the top of the mountain. You've earned it through your study, accumulation of skills, and years of experience.
People come to you. As Dan Kennedy once said:
"Nobody forms a line for the guru at the bottom of the mountain."
More to come on Expert Mountain. For now, study it.