…your email list.
The original saying, of course, is "All roads lead to Rome."
It's a phrase that was repeated over and over again by my high-school Latin teacher, Mrs. Herrick, and I'll never forget it.
In the days of the Roman empire, the roads radiated out from the capital, stretching for thousands of miles across modern-day Europe.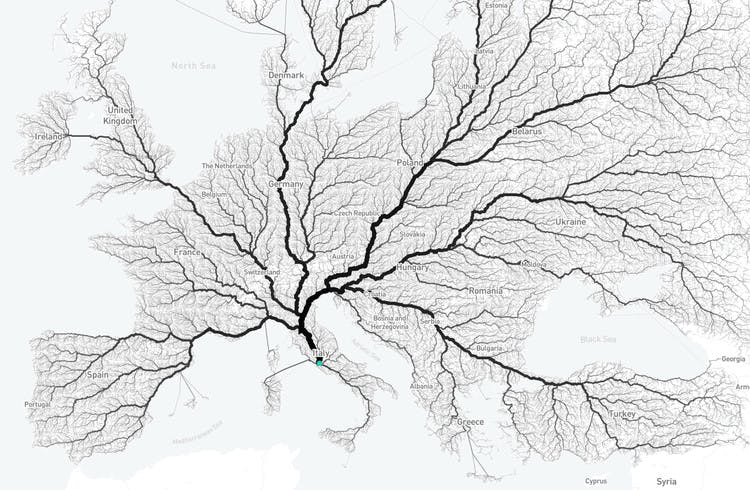 This is also a good way to think about your marketing efforts. "All roads lead to your email list."
The roads are all those public touchpoints where you reach new audiences: YouTube, Twitter, podcasts, and so on. And they all lead back to your home base.
Keep this in mind when building your empire.